Substance Abuse Intensive Outpatient Program
Intensive Outpatient Counseling
The primary goal of IOP is abstinence from all mood altering substances and chemicals. The program is designed to increase knowledge of the disease/addiction model and to develop appropriate skills to manage relapse prevention. Both Day and Night Programs are available.
The IOP is also designed to fully engage individuals in a 12 Step Program and to involve family members and significant others in the program as needed. Each Intensive Outpatient session consists of an educational lecture followed by a group therapy session. Each session is 1 ½ hours in duration, thus each group meeting is 3 hours.
Ambulatory Detoxification
An initial evaluation will determine the appropriateness of this level of care and development of an initial treatment plan. The next step is completion of a complete physical by our Medical Doctor and initiation of detoxification protocol.
Detoxification typically occurs over a 3-5 day period in which the client has daily contact with the doctor and therapist. At the completion of the detoxification phase clients will be encouraged to enter the appropriate level of treatment to address addiction / recovery. Family members and significant others are strongly encouraged to participate in support of detoxification and treatment.
Early Recovery Group
This group is for individuals in the early stages of recovery and for those who have completed the intensive phase of treatment.
During this phase, the group takes a deeper look into the issues present in early recovery; repairing relationships, facing consequences, sober life management, and finding a sponsor within the 12 Step program. The program duration is based on individual progress and by client request.
Substance Abuse Education Series
We provide a series comprised of interactive handouts and video presentations to increase client's knowledge of addiction and the effects of addiction in all facets of life. The series is developed to meet the needs of each client taking into consideration age, previous treatment, and the motivation for completion.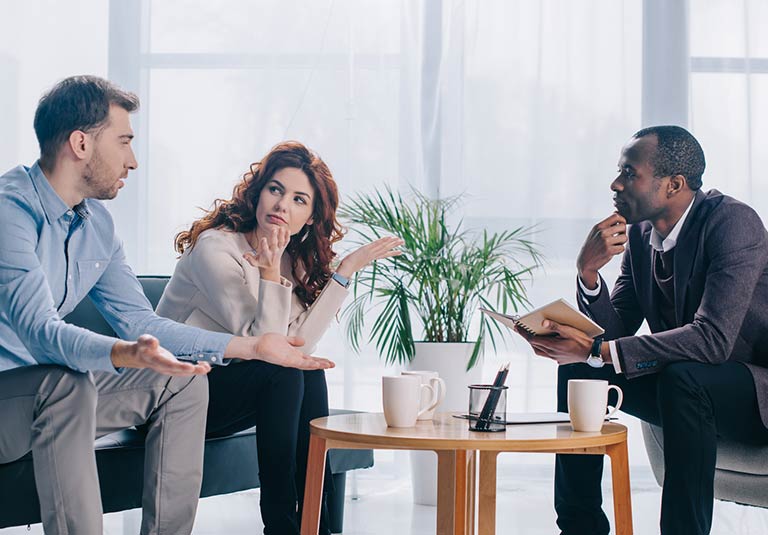 Our Therapy Process
Your first step is to call us to schedule your initial appointment. We work hard to pair you with a therapist that we believe will be the best fit for you and your current struggles.
Your initial evaluation session provides an opportunity for you to build rapport with the therapist and provide them with some background about yourselves and the reasons you are seeking counseling. In addition, they will be able to answer your questions regarding services, confidentiality, and what to expect in therapy. With your best interests in mind, you will decide together what kind of treatment will benefit you the most.
At the end of your first session, if you decide to move forward and work that therapist, you will be asked to schedule further appointments. At your second appointment, you will work with your therapist to set goals for your overall therapy experience and then begin working together towards achieving them.
Call (248) 585 3239 and speak to any of our office staff to learn more or schedule an appointment.